What
Community Wellbeing Tameside and Glossop is a movement that recognises that in order to transform our health outcomes we need ways of bringing together organisations across our locality, together with the public to build new relationships, to do things in different ways.
The power of people and communities in improving population health is immense. The role you play as an individual when you have a healthcare appointment for example can have a huge impact on health outcomes. Similarly, striving to have well connected, vibrant communities that support one another to be and to stay well can have a tremendous impact on our wellbeing.
This movement is about coming together to recognise the importance of these things – agreeing our approach – identifying our role within it and then making change happen.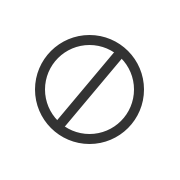 Why
As little as 10% of the things that make us healthy and well are linked to access to health care with the vast majority being linked to social determinants like work, money, housing, education etc. The answers to these challenges cannot lie within the scope of the health and care system alone.
Around 15million people in England live with one or more long term conditions. Yet the treatment for this population accounts for 70% of all health and care spend. However at the same time, someone with a long term condition spends fewer than ten hours a year receiving support from the health and care system.
These issues point to a need to reimagine how we see the health and care system, how we approach and deal with health and wellbeing and how we support people living with long term conditions.
Many of the answers to transforming health and care therefore lie not in the reorganisation of institutions or clinical pathways, but within people's homes, their families and their communities and in the relationship they have with their health and the healthcare system. The solutions to many of the challenges our communities face, lie within communities themselves, aligned with the resources the health and care system can bring. The Community Wellbeing movement supports this transformation.
Who
Community Wellbeing Tameside and Glossop is supported by:
Tameside and Glossop Integrated Care NHS Foundation Trust who have a wide programme of work focusing on person and community centred approaches to health. This approach however, needs to be owned by everyone. Content is sourced from right across Tameside and Glossop and includes a wide variety of opinion and information.

This work is amplified through twitter@CWTandG

Action Together (Tameside, Oldham and Rochdale)who recognise that people have the power to change the places they live and the things they care about.

Action Together know that people can make things happen because we see it every day. Across Oldham and Tameside, there are thousands of people changing lives, improving neighbourhoods and contributing positively to our local area. Action Together offers a range of support to strengthen communities. We believe that by learning together, sharing skills and pooling resources we can get more done.

To find out more, visit www.actiontogether.org.uk

Or download more information about our approach and services

The Bureau (Glossop) who work with the belief that all members of the community will have both support needs of their own and the capacity to support others at various times in their lives – in some cases simultaneously. It is our mission to identify and link together community needs and solutions to enable people to live independently and improve the quality of life for local communities.

To find out more, visit the-bureau.org.uk

Or download more information about our approach and services
Where
This website is focused on Community Wellbeing work happening locally in Tameside and Glossop, download a map of the neighbourhoods here
Blog posts may also connect to similar work happening in Greater Manchester and nationally, reflecting a wider trend and movement towards Person and Community Centred Approaches within Health and Social Care systems.